Today's l'amour du jour is about a local photographer, Nicole Hill of
Nack Photography
. She has vintage inspired photos that I adore. When my good friend Jillian told me her engagement photos would be on an antique bed in the middle of the lake, I wasn't really sure what she was even talking about [though I promise I trusted her vision]. When I finally saw the finished results [below], I was floored. So cute, unique, and really showcase the love between Jill and her fiance Andrew.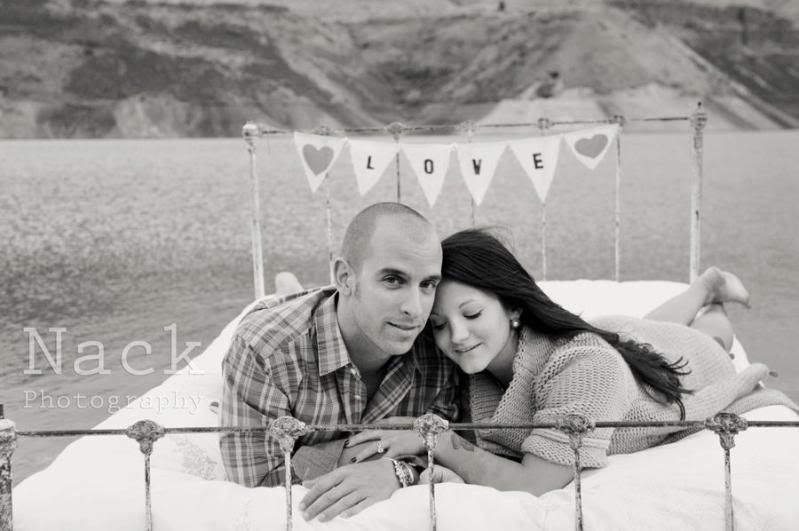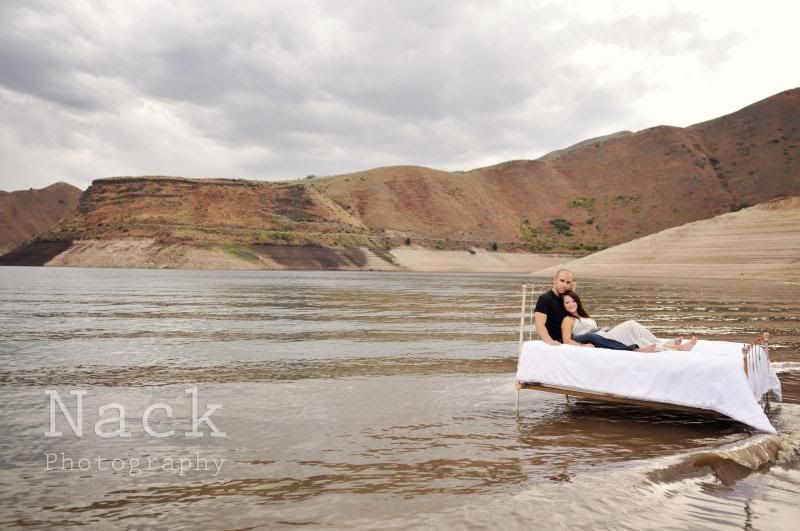 Nicole is also an established wedding photographer [and
travels
all over to shoot weddings, like the one in Montana, below]. She is very detail oriented, so I like browsing her shots because you can see very specific tidbits of weddings or events that the guests may not have even noticed.
SO you're probably wondering why I am writing about wedding photography if I'm not engaged. Great question, really it is. Well- Nicole and I partnered up [with my amazing
hairstylist Dez
] on an exicting project, and she dropped off the results in this cute little package:
I can't wait to share the pictures with you all over the next few weeks!! In the meantime, you can check out her
website
or like Nack Photography on
Facebook
. There are TONS & tons of really great photos- all beautiful and beyond inspiring!! Enjoy :)