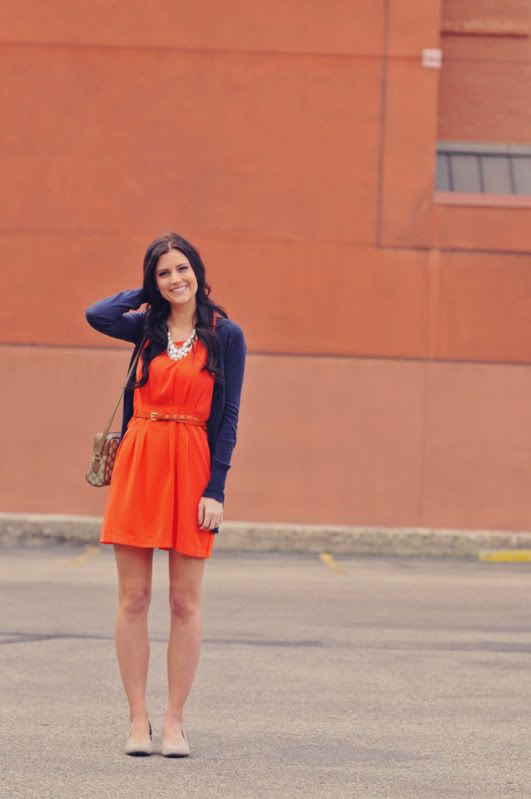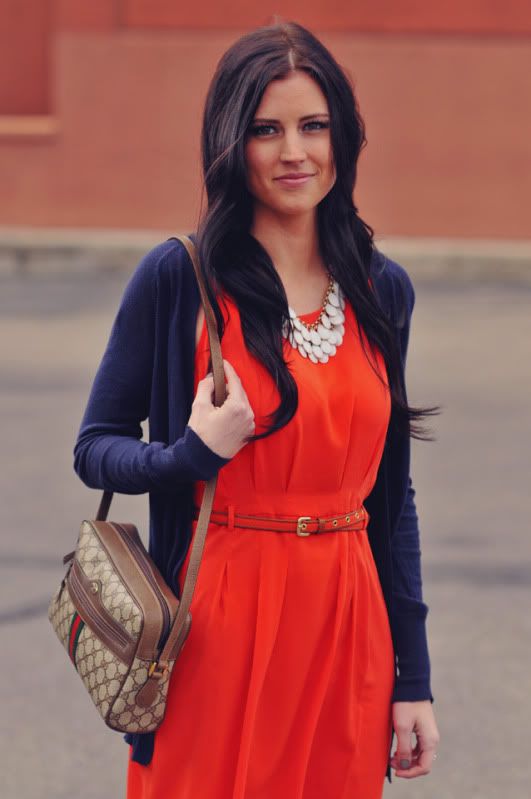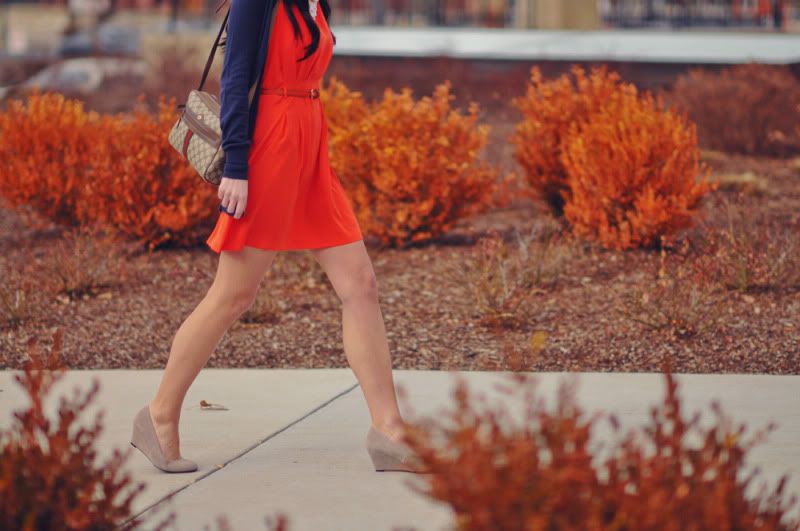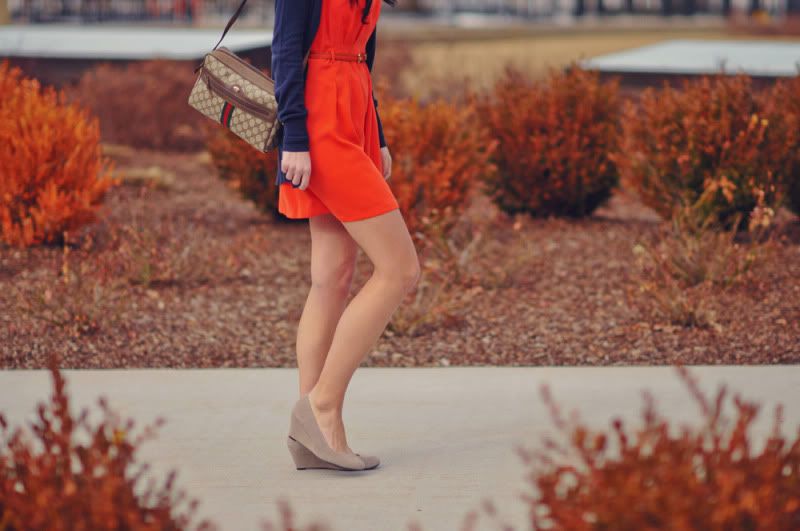 dress Forever 21 [similar] sweater Forever 21 shoes Target bag Gucci [vintage]
First off, meet Jen! You'll be seeing lots of her [and her amazing style] around here for the next few weeks. She is one of my oldest friends [we met on the bus in 7th grade], and definitely one of the few people who understands my blogging obsession. In fact... she should probably have a blog of her own [she refuses].
ANYWAYS. I love how her dark hair looks with this bright, poppy colored dress. She kept accessories to a bare minimum [and in neutral hues] so that the vintage Gucci purse she is toting would make its beautiful statement.
If you're afraid of color-blocking, or think it just isn't for you- this would be a great way to ease on into things. Wear a bright dress with a contrasting boyfriend cardigan over the top. It is flattering, allows you two bold colors, but won't make you feel mismatched- a common complaint with the color blocking trend. It is also an easy way to start incorporating your dresses into your wardrobe [you know, if you're having a spring like us and are never sure if it will be sun or snow]. All in all, I love this look- and would be lying if it didn't make me immediately move my bright colored dresses to the front of my closet...
[photos c/o Nack Photography, hair & makeup c/o Deseree Garcia]