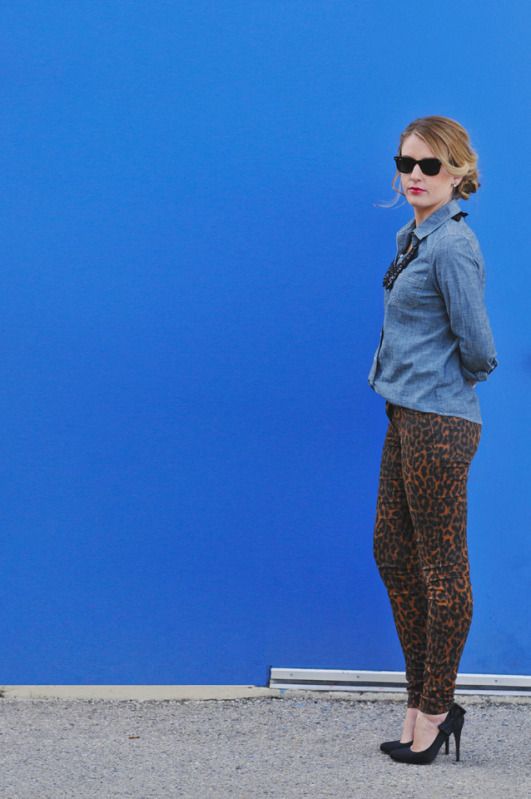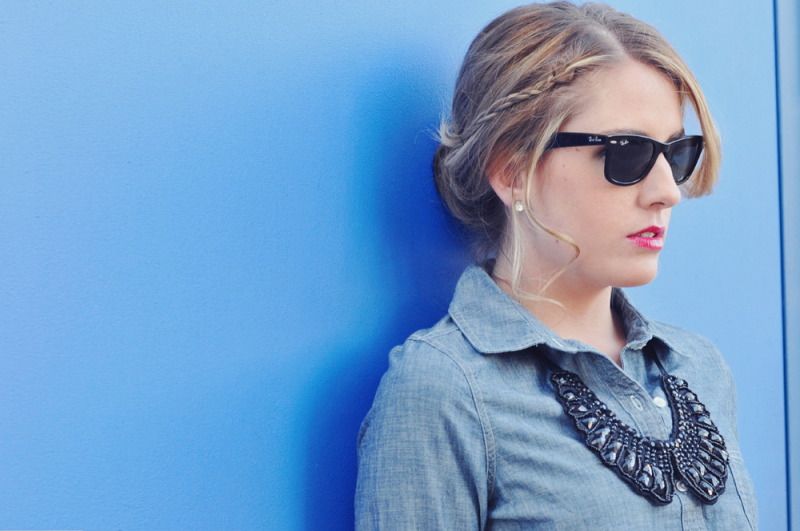 shirt Old Navy necklace H&M [similar and SUPER cute] jeans Joe's Jeans shoes Badgley Mischka glasses Ray Ban
At some point, these leopard pants were bound to make a comeback to this blog. After all, they do have the print responsible for this bloggy blog's title. I mean, meow. AND you know, whatever, I'm a bit of a cat lady. As I type up this little blog post about my leopard pants- I have 2 cats on the couch with me and am sipping my tea from a mug covered in cartoon cats. Sheesh, I'm weird.
Let us steer away from my personal taste in pets and move directly towards the clothes. As I've mentioned before, bold printed pants can be tough. I mean, you don't want to look like Red Foo from LMFAO [or maybe you do, I don't know]. If, in fact, you are not going to party rock- then might I suggest pairing the pantalones with feminine pieces? I like them with this chambray shirt and my collar necklace. Man, those two items go with everything! Black is the easiest option for styling- but other [less obvious] choices I can't wait to try include [but are not limited to] a flowy white top [for that summer-ish breezy look], or bold colors for a night out.
Tell me... How would
you
style these pants? OH, and Happy Friday :)
[photos c/o Nack Photography, hair & makeup c/o Deseree Garcia]