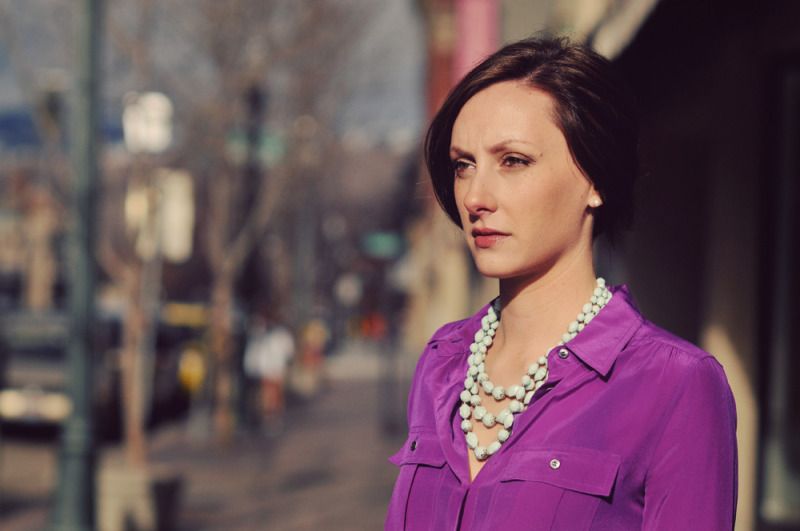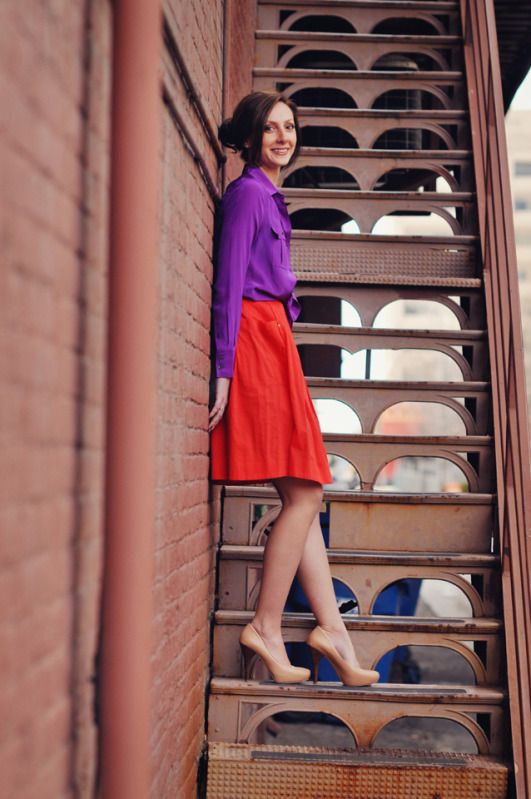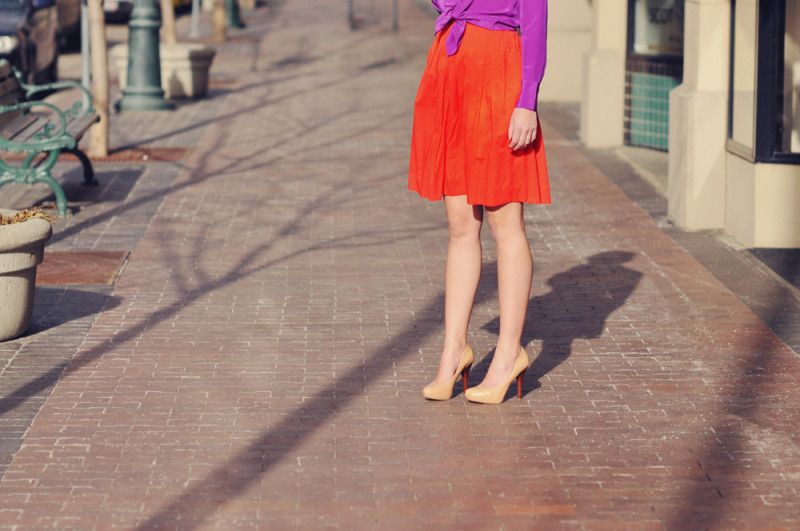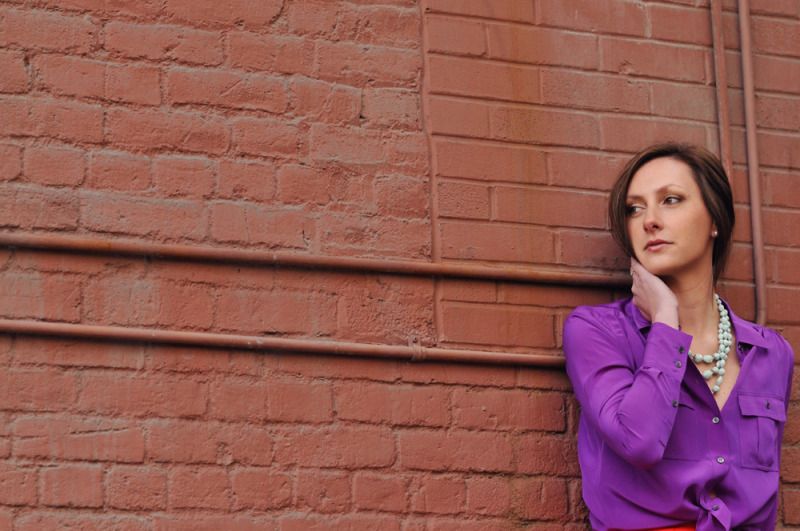 shirt J. Crew, necklace Forever 21, skirt Anthropologie shoes Via Spiga
Well, Lindy has sure taken over the blog this week. I think that was her plan all along, which I guess I'm okay with because she's pretty good as weaseling her way into situations [i.e. my family]. Anyways, the post is titled "
Colorblind
" NOT because I think these items don't match, but because ONE of us is in fact colorblind. We have yet to determine WHICH one of us, but it is stressful. You see, Lindy and I share closets- which is a lifesaver most days- but often the conversation goes like this:
"May I borrow that red skirt you have?" "I don't have a red skirt..." "YES you do, the American Apparel one!!" "That is DEFINITELY orange."
OR....
"I think tomorrow I'm going to wear that blue blazer." "Are we sure that is not more of an emerald green?"
So, as I was writing this week... I asked her what she wanted to title her color block outfit post, and we really struggled to come up with an appropriate, color themed name. So we gave you a peak into our lives instead and the top secret bit of information that one of us doesn't know our colors.
As for the outfit itself, I'm obsessed. These vibrant colors together are SUCH a success and she looks like she came gliding right out of a J.Crew catalogue. So far this week, I've shown you a lot of print mixing- but if you're not wanting to go that extreme, a bold color block is easy... and again, likely attainable with items you already own. Color blocking can be casual or fancy- but will always look super stylish. What do you think- too bright or just right?
[photos c/o Nack Photography, hair & makeup c/o Deseree Garcia]