FIRST OF ALL, Happy Friday!! Today is SO RAD because my brother
Jake
is coming to visit! Second of all, I want to share something pretty cool and exciting. I did an interview about Leopard and Lavender, the FTC, and my goals as a blogger on our local NPR station. AND YOU, no matter where you are, can listen to the interview
HERE
. It aired yesterday morning and was pretty exciting. Last year, public speaking at Ignite Boise. This year, NPR. Next year? Today Show... just saying.
Anyways, it was a very cool experience for me, and the reporter [Scott] was very friendly. For my first "media experience," it was a great one. I hope you listen! And in case you didn't click the link, then click
HERE
.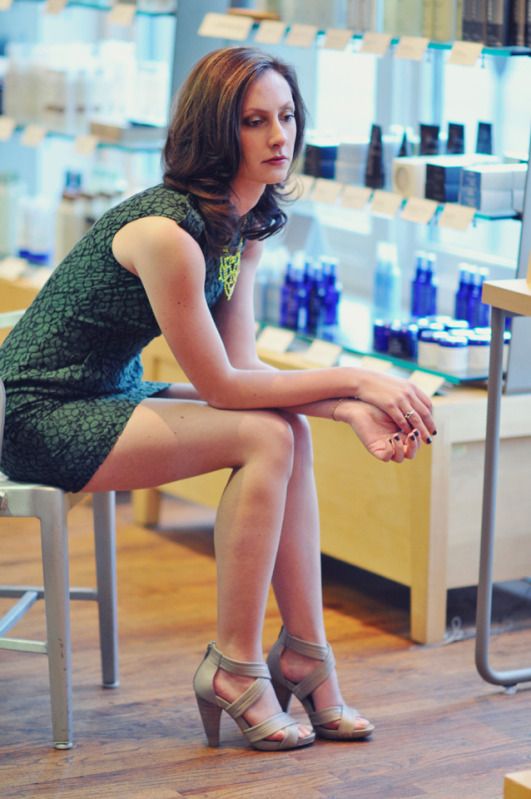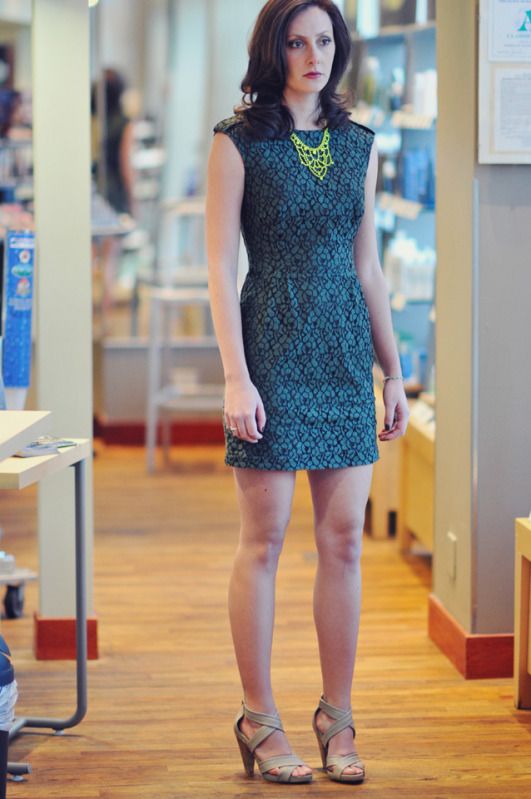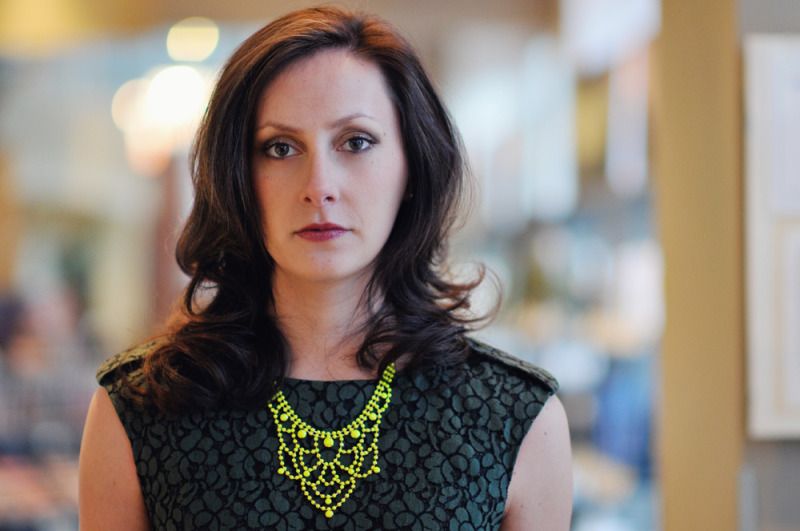 necklace
Forever 21
dress
United Colors of Benetton
shoes
Seychelles
NOW, onto the fashion. This United Colors of Benetton dress of Lindy's is one of my favorite pieces in her closet. The detail on it is so gorgeous, and the dress is very flattering on her. I tried to borrow it once, but it was a bit toight for my buns. What can you do. She paired it with my neon F21 necklace and some grey Seychelles sandals [I have the same ones in pink, so act surprised when you see them, ok?]. I think this is a perfect look for those spring weddings. Everyone always wears florals and pastels... but this is still "soft" and "dainty" AND you'll stand out. And I know the point is for the bride to stand out, but maybe you want to look great too. Take a cue from Lindy and use your accessories to soften up what one may categorize as "a wintery hue." Got that? Take a cue for the hue.