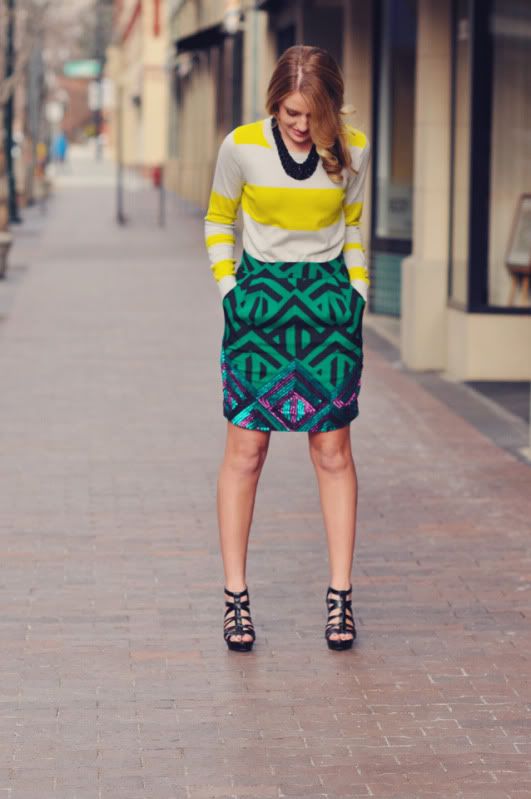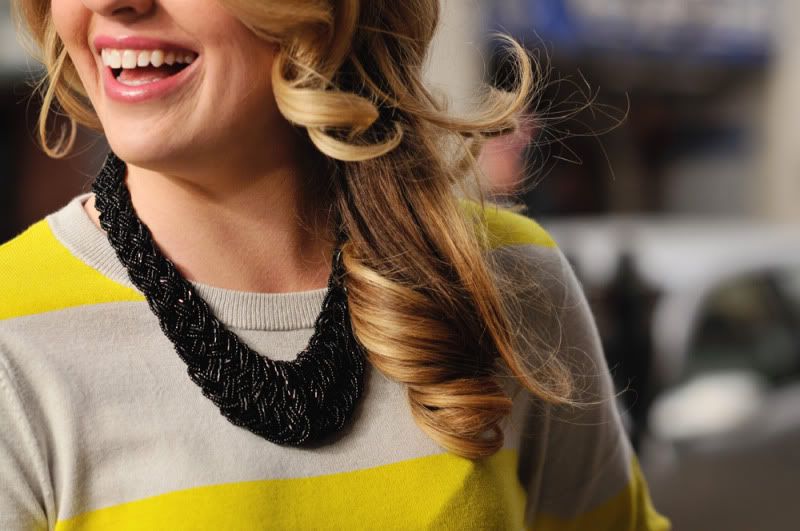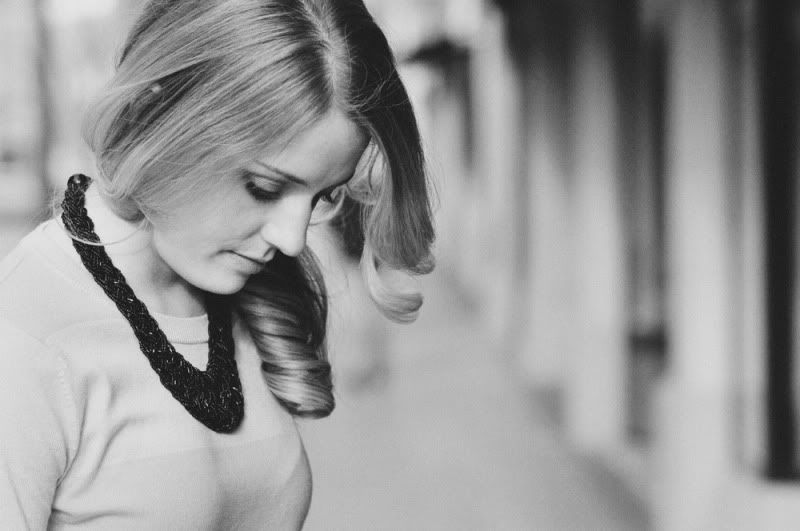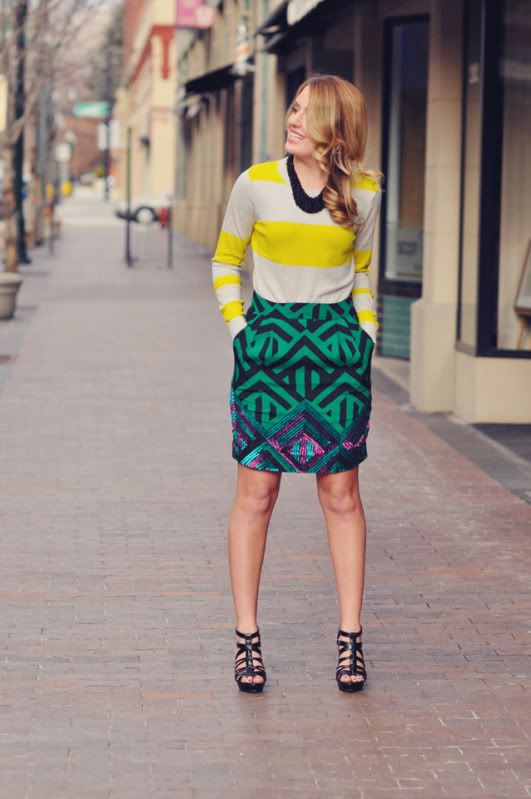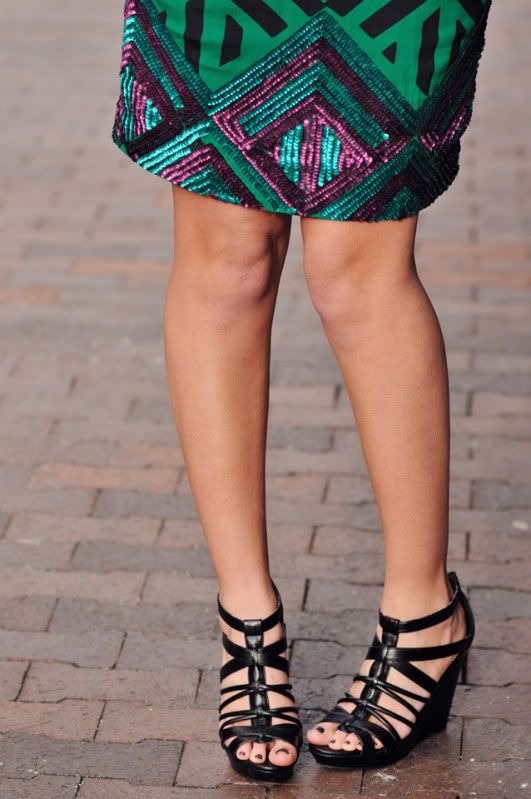 sweater Old Navy, skirt Anthropologie, necklace Forever 21, shoes Unlisted by Kenneth Cole [old... but similar/cuter pair here]
This Anthro skirt [which you've seen on the blog
here
&
here
] is a far cry from my skinny jean/baggy shirt combo. But, this outfit is how I dress in my mind. In reality, I am galavanting around town in ballet flats and a flannel button up- but I
in my mind
I should be wearing this. Bright, bold, mismatched, and sequins. Killer.
I'm not one for tights- so this has been hidden in my closet due to the wintery chill that has made itself known for the past few months. Now that it is warmer, I've come up with all sorts of combinations for this beaut. You know when you make a purchase that is a little out of your comfort zone and you spend days upon days wondering if you should just return it?
Never happened with this. Apologies in advance for the 80 ways you'll see me style it this summer.
[photos c/o Nack Photography, hair & makeup c/o Deseree Garcia]