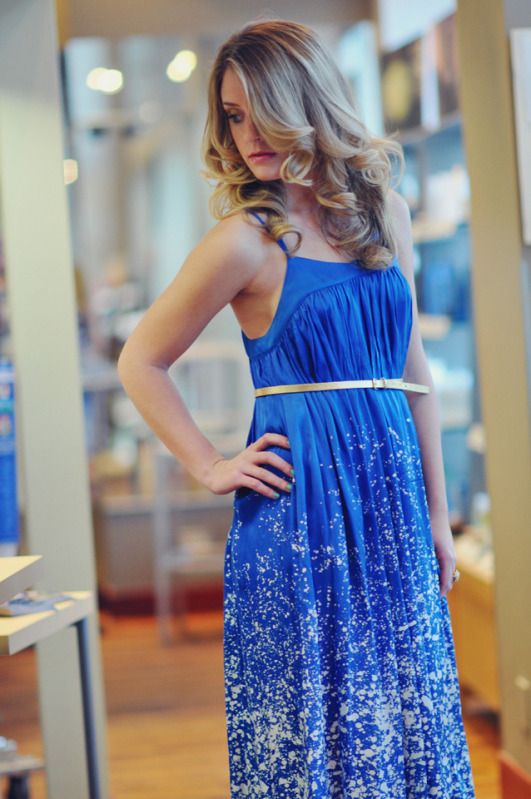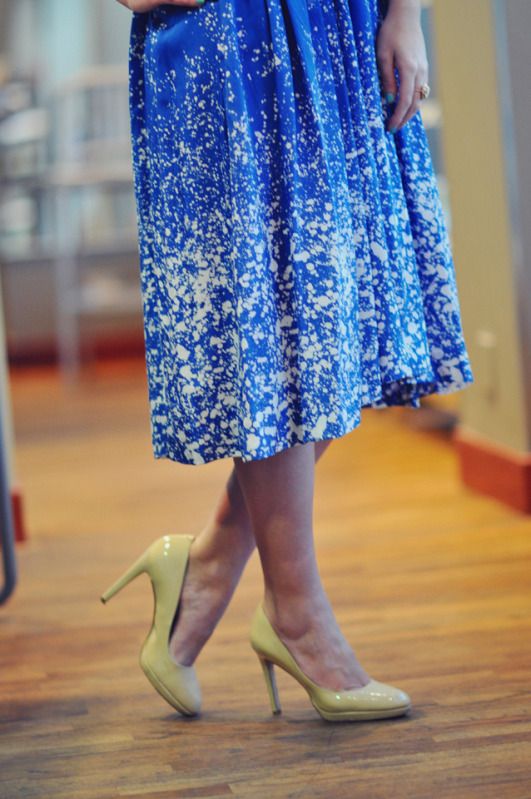 dress H&M belt Forever 21 shoes BCBGeneration
Have you ever been to Greece? I haven't. But I am pretty obsessed with it. Like, sometimes all I think about is going to Greece. What is wrong with me? ANYWAYS. I own enough books and magazines ABOUT Greece- and I've also seen Sisterhood of the Traveling Pants [1 AND 2] enough times- that I know Santorini is this gorgeous blue & white city. And that is what this dress reminds me of.
I bought it at the H&M in Las Vegas about a year ago. It was an impulse buy and is so lovely for hot summer days and I bet it is good for things like strolling around IN Santorini. I mean, I assume. What I also like is how many different ways you can style it. Here, I belted it and added some heels. Often, I'll wear strappy sandals and let the fabric flow. It is ideal for brunch because the way the dress is cut, no one would ever know if I ate 7 slices of french toast. Which I would never do, but I mean... just in case. Hope your Monday is going great and you don't have a case of the Monday blues... [and you thought I'd get through a post without a pun].