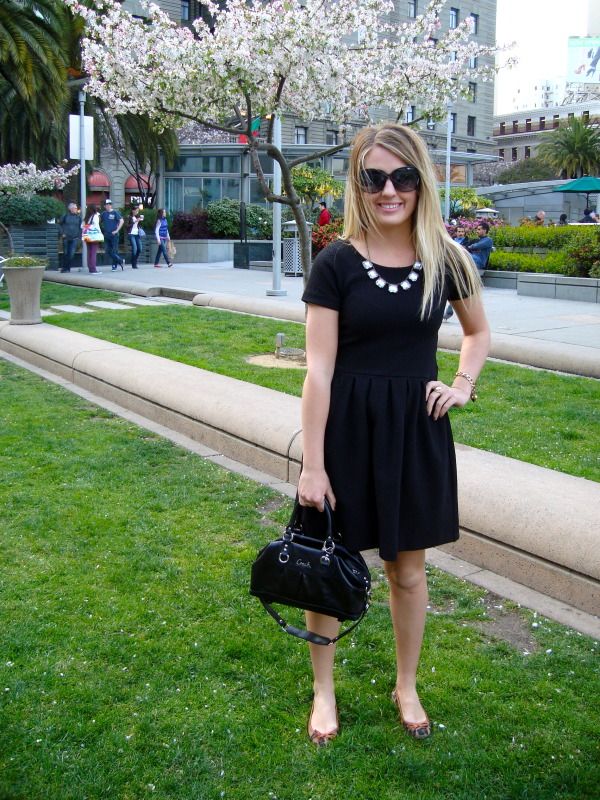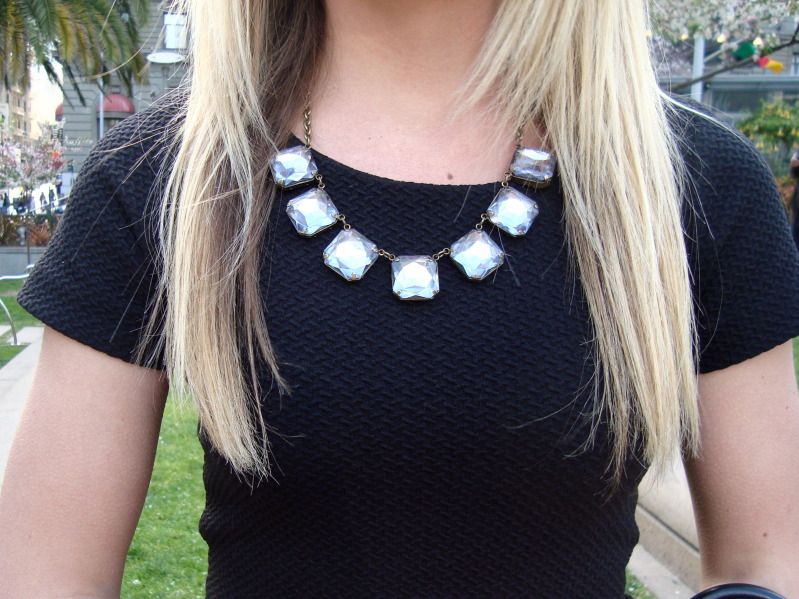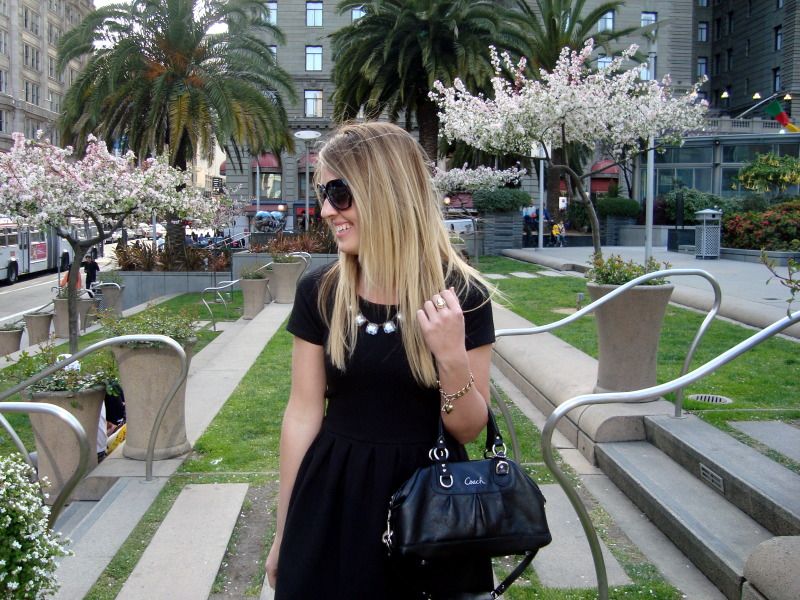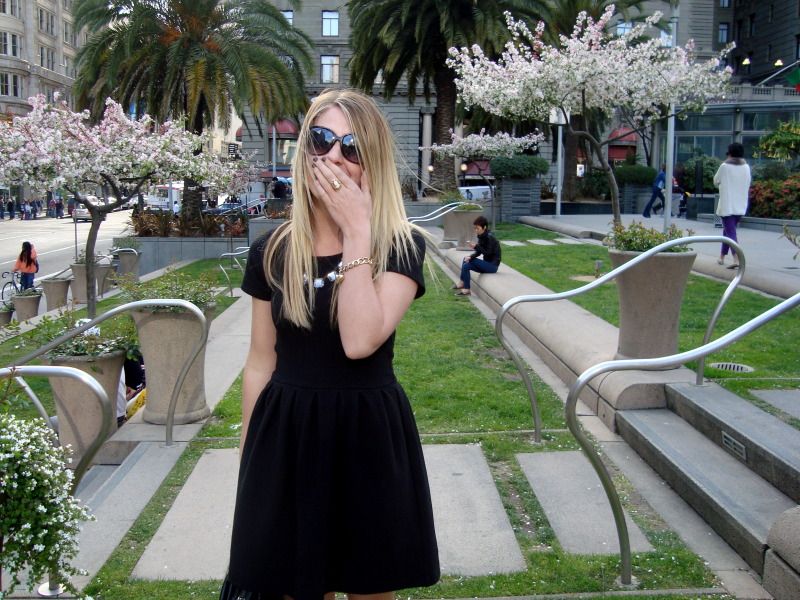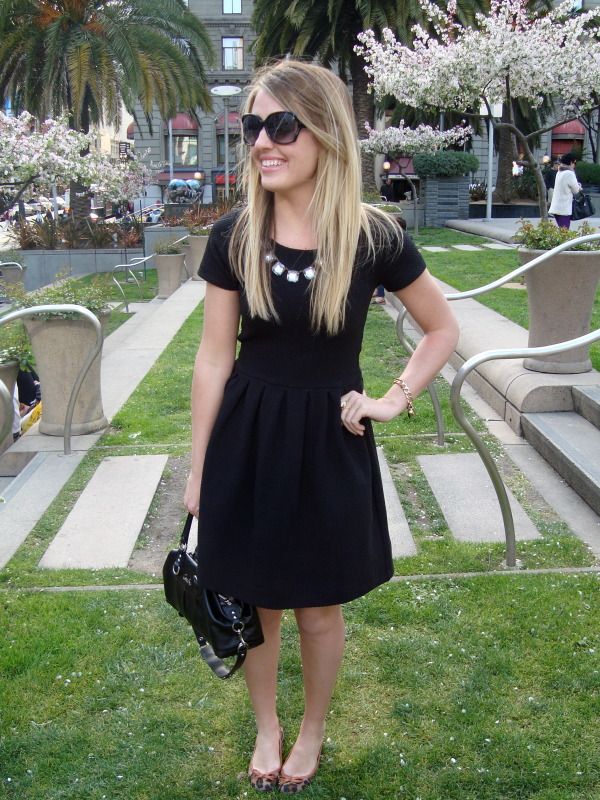 dress Anthropologie [and on sale!!!] necklace Target [similar] sunglasses Target bracelet Juicy Couture shoes Lauren Conrad for Kohls [similar] purse Coach
WELL as if it wasn't super official before, I am definitely an outfit repeater. You saw this dress
here
.... and I raved about how much I loved it. So, let me be the first to tell you [so you don't have to start silently judging], you'll be seeing this dress a billion times more. It is,
by far
, the best addition to my closet in a LONG time. It is everything I could ask for in a dress. It is comfortable, classy, and easy to dress up or down. In this case, I wore it with my trusty LC leopard flats and the necklace I never take off. It is the same as before, but also different. Last week- I overslept [shocker], so I threw it on really fast and added a big, polka dot scarf and cream colored flats. I got a million compliments [I actually got 2 compliments]. You also should know this dress is currently
on sale
at Anthro... and comes in a few other colors. I am thinking of getting it in the ivory. Heavy sigh of content.