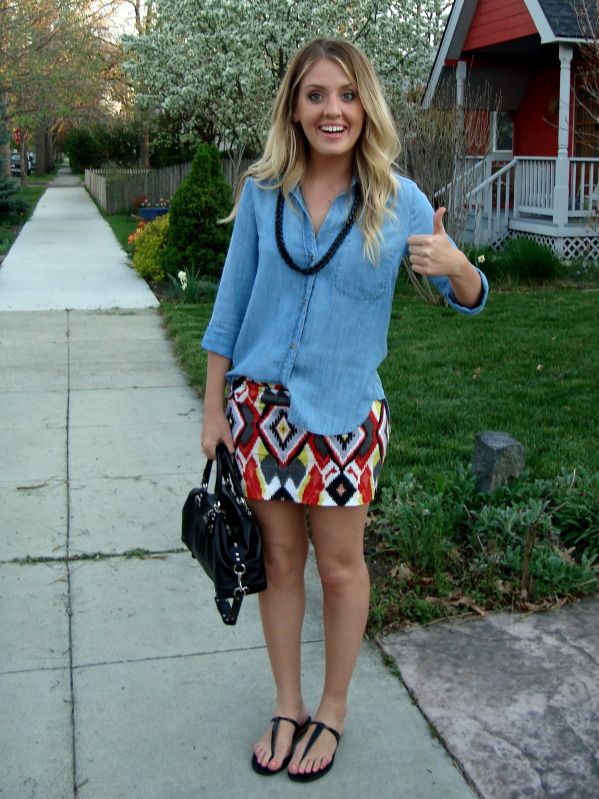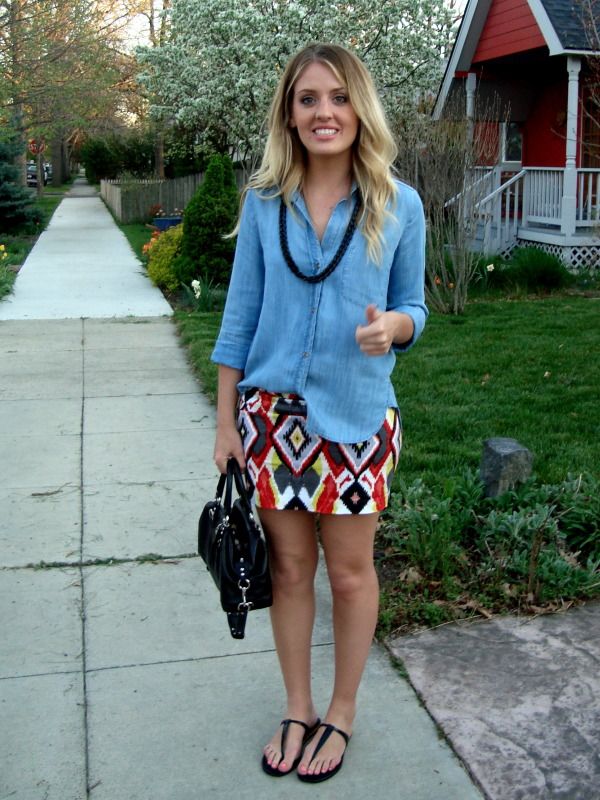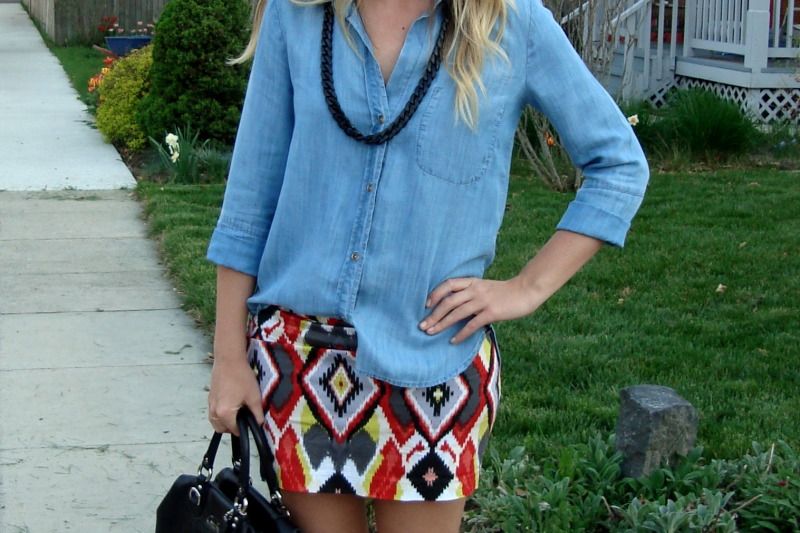 shirt Bella Dahl c/o Nordstrom Rack [similar] skirt Forever 21 [old, but I'm OBSESSED with this one] necklace Forever 21 [belt worn as necklace] sandals WalMart [no joke- similar] bag Coach
I named this post "Cowboys & Indians" because you know, the denim and then the tribal print. But the fact I had to explain this to you right off the bat really makes it pointless. I'm pretty sure I don't even have the correct tribal reference based on the print. Sigh, I'm really pushin' it. But I do know I have the correct styling, BECAUSE, this is one of my favorite outfits. I might even go as far to call it my Summer Uniform for 2012. I want 100 skirts and 100 button ups and this is all I want to wear every day until the cold returns, which I hope is never.
Now, I originally bought this skirt as a "Vegas Skirt" to wear so I could to places like "Rok" and "Pure" and "XS" in style [still doing the quotes business]. But, I [personally] like it better this way- casual. What do you think? SAY that it is Friday [it is] and you have this skirt. Would you wear it out on the town tonight? Or save it for Saturday afternoon and keep it casual like I did? I'd love to hear- so leave a comment, AND have a wonderful weekend!