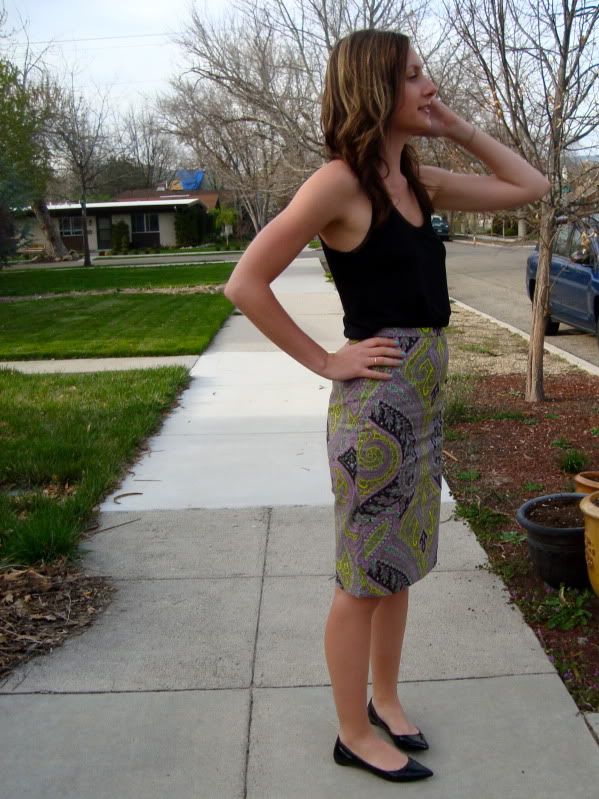 These photos are a few weeks old [the trees have no leaves!!], but I still wanted to share Lindy's cute outfit details. You all know I am a sucker for the small things. For example, I buy coats and purses for the lining, sweaters for the buttons, or shoes for the soles. I love small details- it shows extra attention to the piece, which I so appreciate. Oh, and I also am a little OCD so I tend to gravitate towards small, ornate details anyways. Don't even get me started on architecture.
Lindy's cute & casual outfit is full of little details I appreciate. The print on the skirt has the prettiest bit of neon, and her Tory Burch shoes have a small logo on the back. AND the nail polish, OH the nail polish.
Annelise
introduced me to it as a birthday gift a few years ago, and it has remained my favorite color for polish. It is called "For Audrey" AKA it is Tiffany Blue AKA Breakfast at Tiffany's AKA my favorite movie.
I think that rant just solidified my plans for the evening...
pizza and movie night. :) I know it is Cinco de Mayo, but I've been so busy that I just don't know if going out is in my forecast. I'm officially retiring from Cinco Celebrations. For now.
What are you all doing this weekend? Any fun plans?? I'd love to hear from you, and hope you enjoy the rest of your weekend!