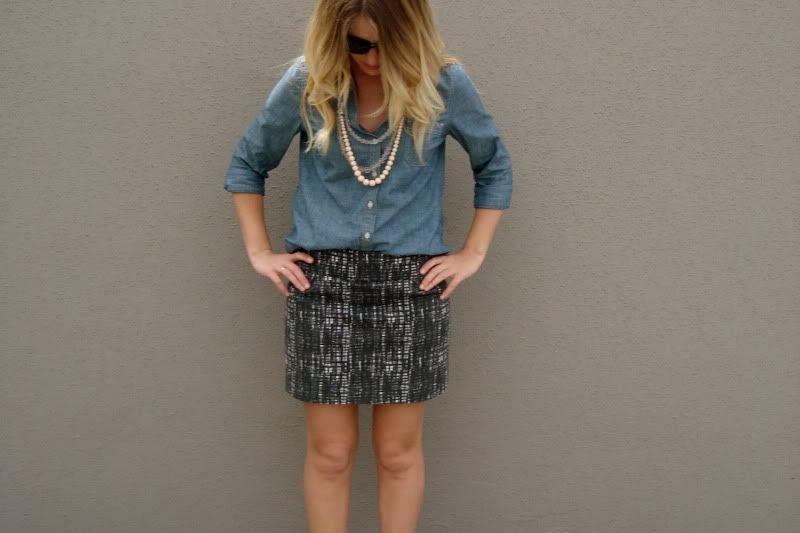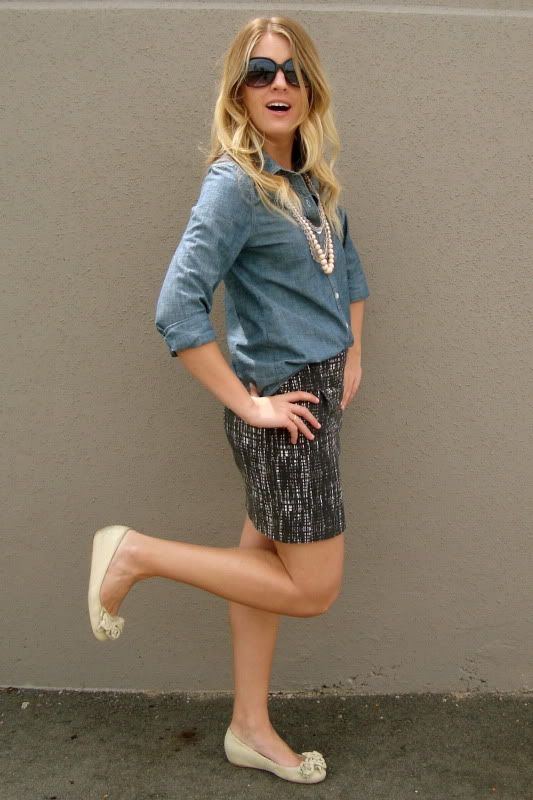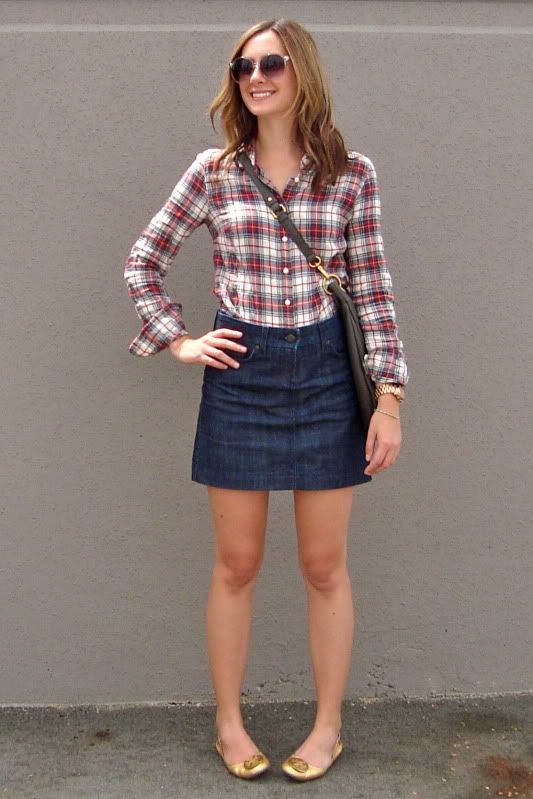 On ME: shirt: Old Navy skirt: J.Crew necklace: Forever21 [similar] shoes: Kelsi Dagger [similar] sunnies: Target
On LINDY: shirt: J.Crew skirt: J.Crew shoes: Tory Burch purse: Marc Jacobs sunnies: H&M
Sometimes,
even though we live in the same house
, Lindy and I will pull the wardrobe equivalent of Mary Kate and Ashley. We manage to leave our abode UNKNOWINGLY dressed in sartorial sets. As in, we get to our destination, exclaim something like "Seriously???" and then we hear: "Twinsiesssss!" or "You girls look precious!" OR, the best: "Did you girls plan that?"
We never, ever plan it.
Occasionally, we're identical twins. Skinny jeans, grey stripes, and the
exact same
tan Target flats. That is usually really awkward, but we are so used to it- we are no longer embarrassed. At some point, you just have to own up to dressing exactly like your BFF. Other times, like above.... it is more of a fraternal thing we have going. We have the same idea... but the execution is different.
We both wanted skirts + denim + flats + button ups + curled hair.... and so we both did that, just in our own way. We are ALMOST twins. We're exactly the same, but also vastly different. Which, if you ask me... I'm pretty sure that is how friendship is supposed to go, too. :)
Do you and your bestie have the same style??