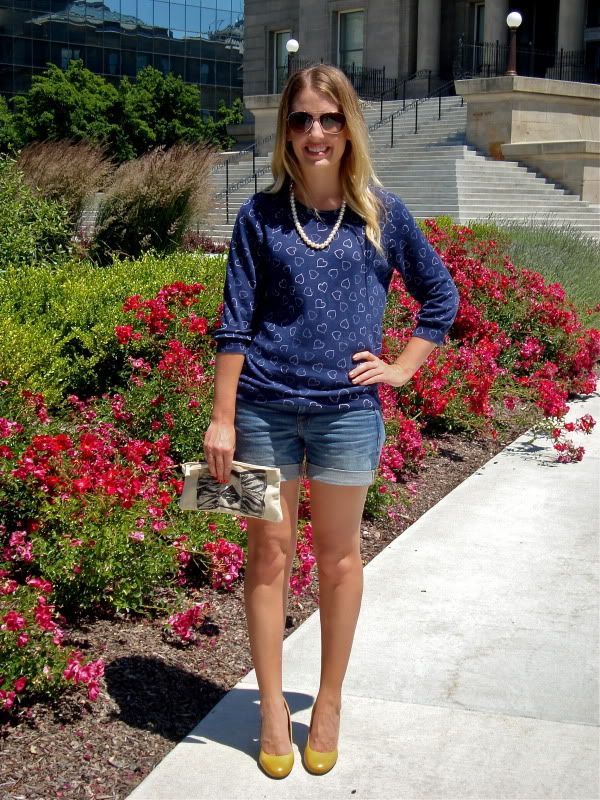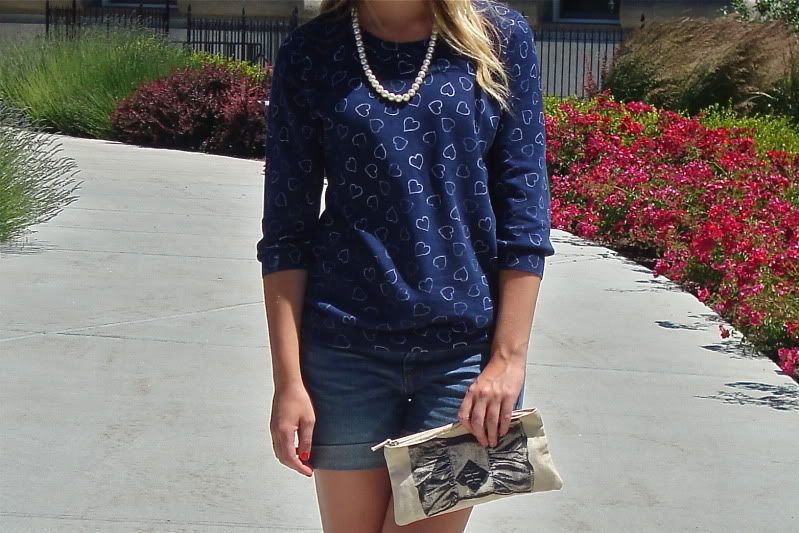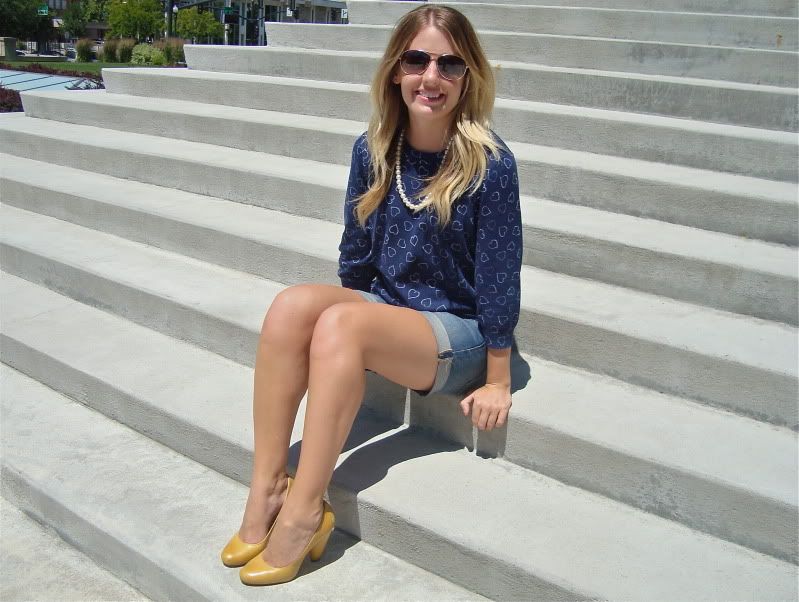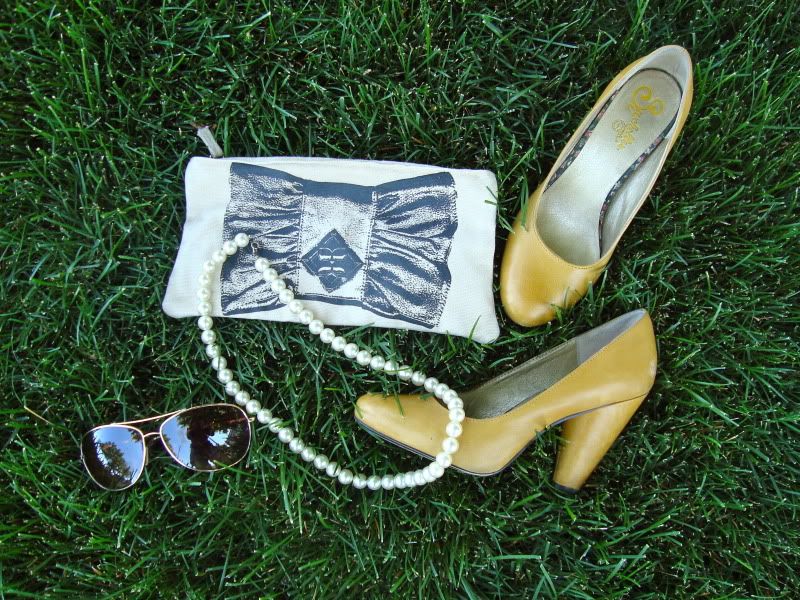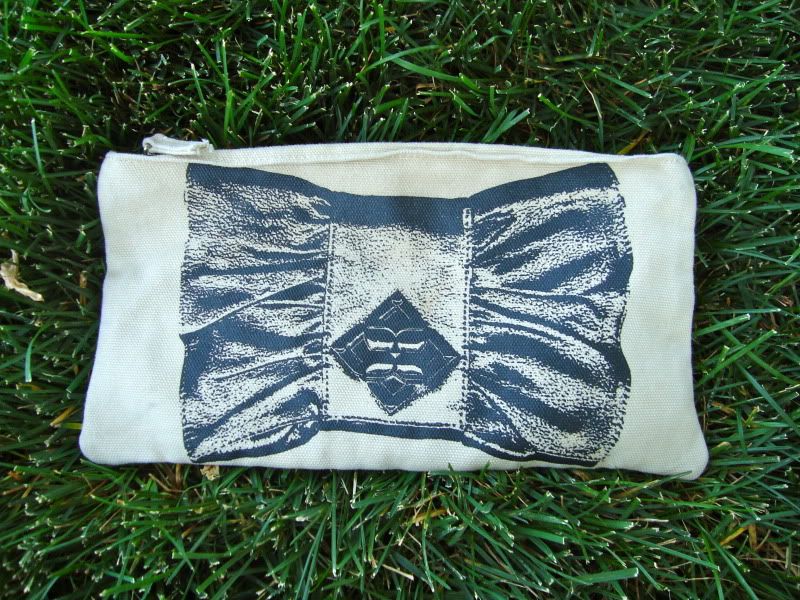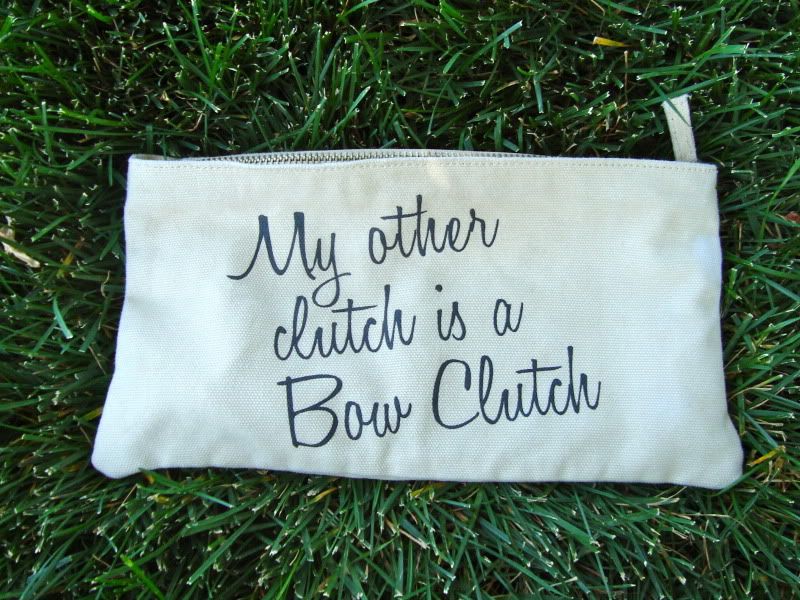 sunglasses Forever21 top J.Crew shorts J.Crew shoes Seychelles [old, but THESE yellow Seychelles are adorable] clutch BCBG pearls Vintage
Man, Boise summers are to die for. First, of course, because of the scorching heat that makes you want to
die
. But second... because they are just so gorgeous. Blue skies for months at a time. One might say I
heart
Boise summers. So much that I wore a top with hearts on it to show my love, or that you know... when it comes to Boise summers I wear my
heart on my sleeve
. Yes, I'm a little nuts these days,
go with it
. I paired my
heart
top with my new favorite jorts from J.Crew, a vintage pearl necklace [scored from my mom's hand-me-downs], and some amazing Seychelles pumps that Lindy gave me [thanks Linderson].
I also toted along my favorite clutch from BCBG. It was one of my first purchases after my year of no shopping, and is one of my very favorite accessories. Thank goodness recycling and going-green is still in AKA this clutch still is a great joke. And I just
love
jokes.
[
For the record, I don't ever expect recycling to be "out." Also, THANK YOU THANK YOU to my sweet dad for taking these photos!!
]