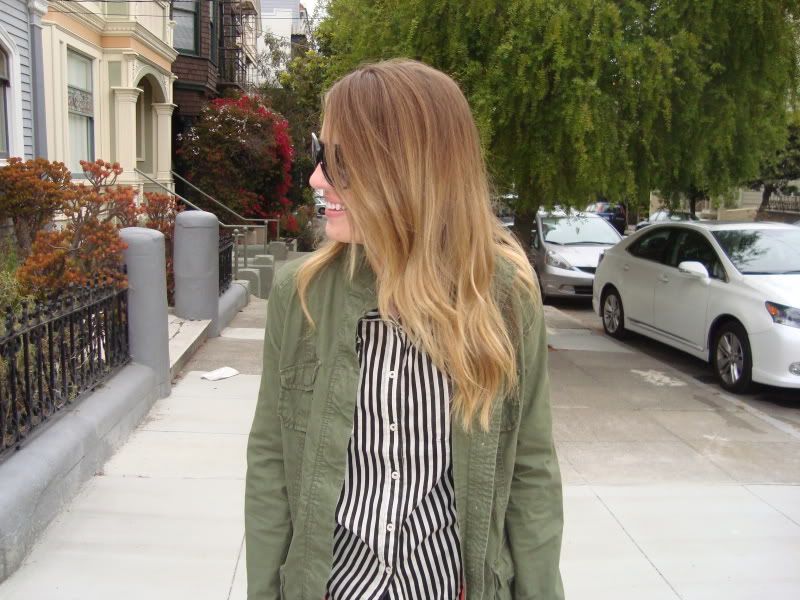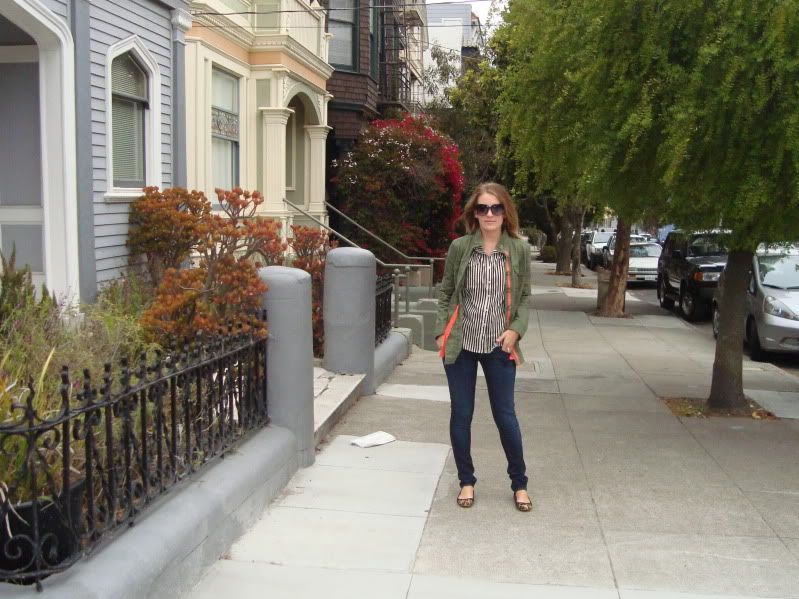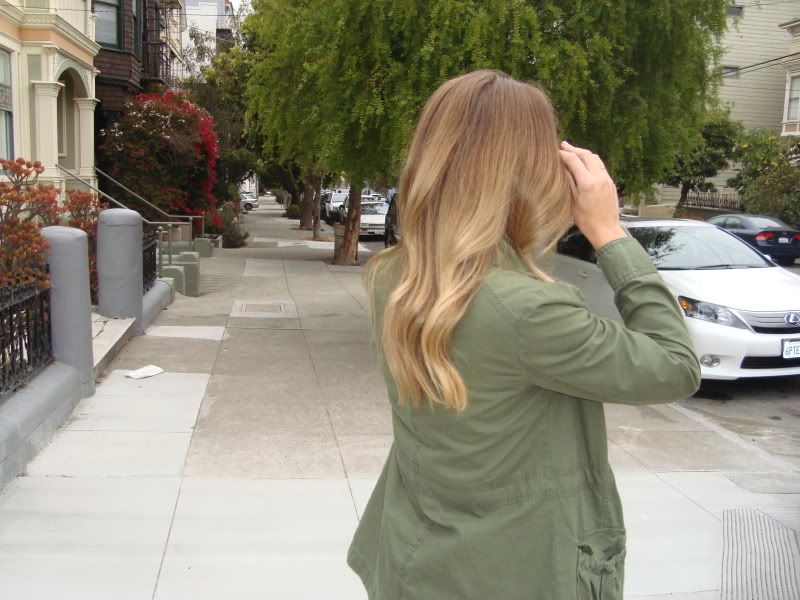 jacket Old Navy shirt Forever21 jeans Hudson shoes Sam Edelman [old], similar sunnies Target
This outfit is... not my favorite. There was literally no thought put into the cohesiveness of it all, I actually just chose 4 items I wanted to wear- whether they went together or not. I chose the shirt because it is most like pajamas, without actually being pajamas. I chose the jacket because it is chilly and also just really cute. I chose the shoes because they have a little cushion in the soles and I like that. And the jeans? Because they are new and I adore them.
So why wouldn't I call this post "speed it up?" You know because that is what I did. I went in my closet and sped up the process by grabbing things, throwing them on, and heading out the door. WELL
because
I actually slowed down a bit and made things a little more simple. Instead of staring at the racks of clothes and feeling overwhelmed, I just went with it.
So did it work? [or did I blow it?]