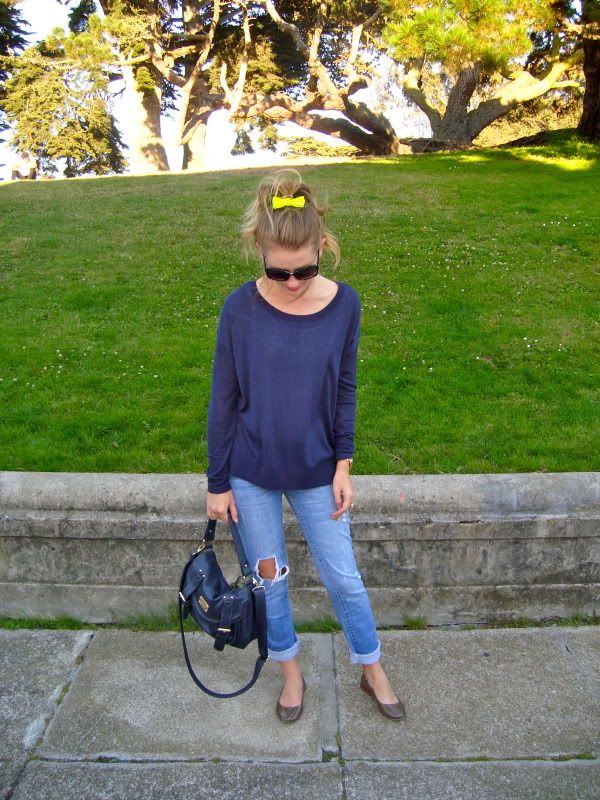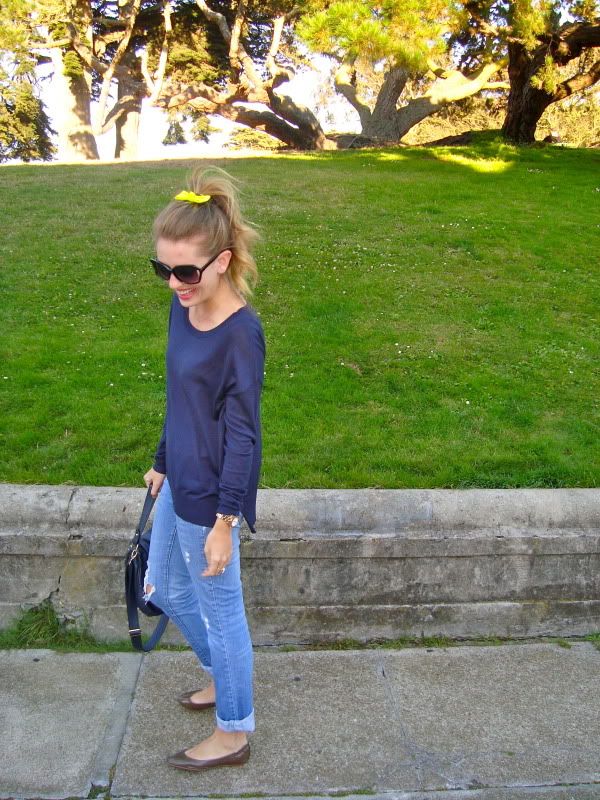 Hellllllooo & Happy Friday! I snapped these pictures last week and am just now getting around to sharing them because I am pretty silly but I think we all knew that. So something I've really been struggling with since moving to the Bay is [prepare for things to get vain around here] I CAN'T HANDLE MY HAIR. Like, if I could go back in time and tell you what I was "most nervous about before moving," I'd say "what I'm going to do with my mop." I grew up in the desert and apparently took all that dry air for granted all those years. I mean, I have never experienced walking outside and whatever I've done be completely ruined by the fog. Or wind. Or a killer combination of both of those things. Sigh, rant over. But let's just say I've had to adjust because gone are my days of curling my hair and it being set until the next day.
Now, I finally understand why so many gals here wear their hair up in buns and ponytails. It all actually makes sense.
In a matter of weeks, I've completely mastered the ballerina bun [
and adopted the new nickname of bunhead
], AS WELL AS the high-pony, shown here. But I can't handle it by itself, so once again...
ban.do
comes to the rescue. This
perfect bow bobbi
has made this whole up-do business bearable. In a bright yellow hue, my stupid hair suddenly is happy and willing to look this way. In fact, by adding the
bow
... I maybe PREFER putting my hair up and rocking the look. It is much better than the windblown mess I was trying to make happen.
As for the outfit, we've got yet another example of what I wear 100% of the time. Sweater and flats. However, I will say I dug out these old jeans and forgot how much I really love them. They made their way right into my weekly rotation, yet again.
ANYWHO, I hope you all have an amazing weekend... but hang tight, because I am double posting today and will basically be right back.