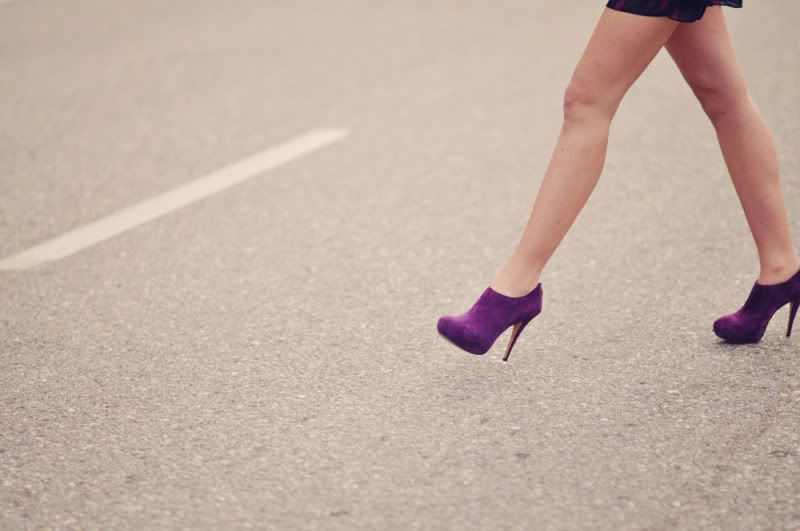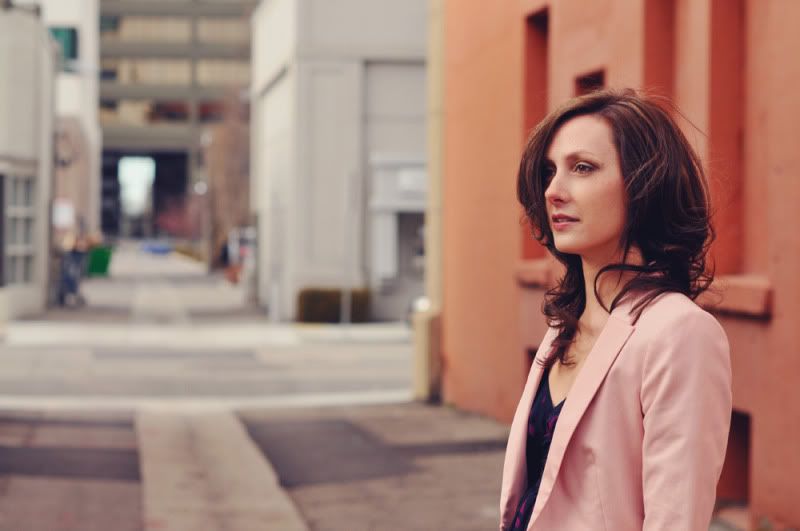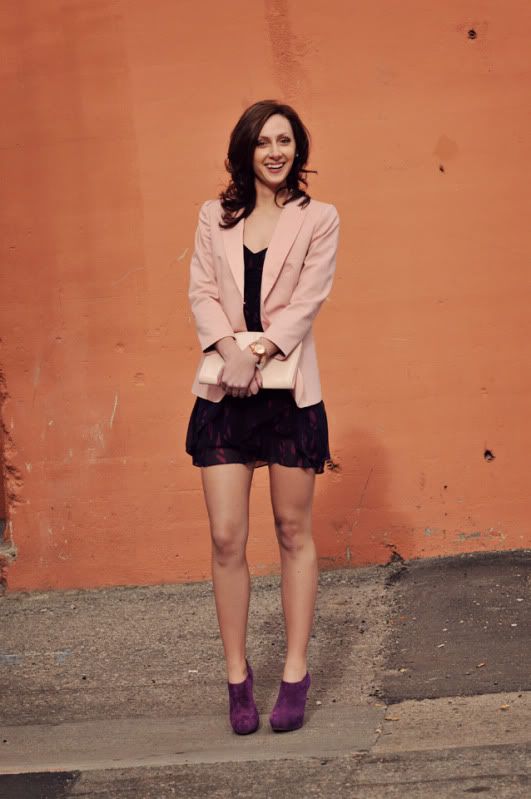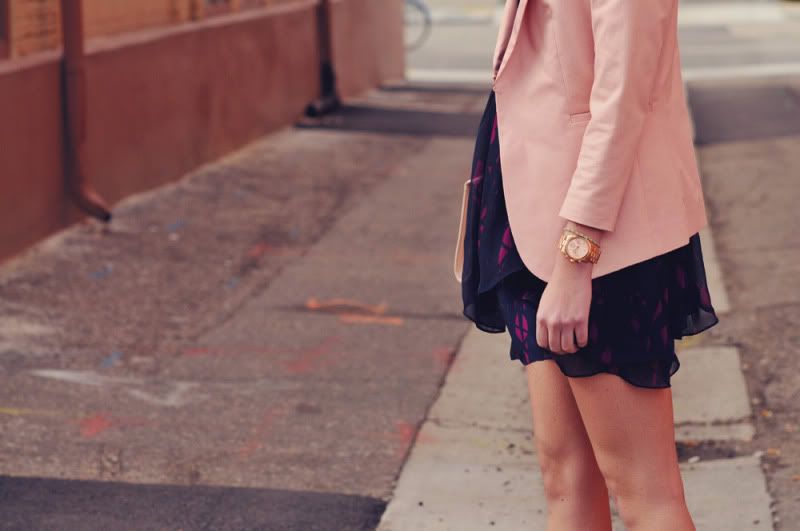 blazer H&M [similar online], dress BCBG [old], watch Michael Kors, clutch H&M [nearly identical one here], booties Vince Camuto [sold out :( similar here]
As you read the post title, you likely thought of "pink & purple" in the sense of a six year old's birthday party [princess theme]. Fortunately, in this post Lindy shows us it doesn't have to be that way. Her bright purple booties by Vince Camuto are absolutely GORGEOUS, but by adding the light pink blazer- the overall look is balanced and the boots aren't stealing the whole show.
What I love about this MOST is I'd always worn this BCBG dress as more of a 'garden party' sort of thing- meaning with sandals and wavy hair [read: CASUAL]. Lindy shows us that with the right additions- it can be professional or sassy or both if that's your thing. Thanks, Linders!!
[all photos c/o Nack Photography, hair & makeup c/o Deseree Garcia]